Commitments of Traders (CoT) report
After a slow start to the year, speculators turned aggressively bearish USD and aggressively sold into the USD strength, increasing their short USD positions to the largest since March 2011. 
As usual, the biggest increase was in long EUR positions, which accounted for 50% of the rise. The rest was mostly GBP (20%) and AUD (18%). CAD was the only currency where longs cut their position.
Specs flipped from short AUD to long AUD for the first time since October.
Leveraged funds were at the heart of these moves as they increased their long currency positions almost across the board, with the exception of JPY. 
Retail investors on the other hand reduced their currency longs in most currencies – CAD, AUD, JPY, CHF and NZD. They increased substantially only in GBP.  
Speculators sharply reduced their long gold positions while cutting silver somewhat.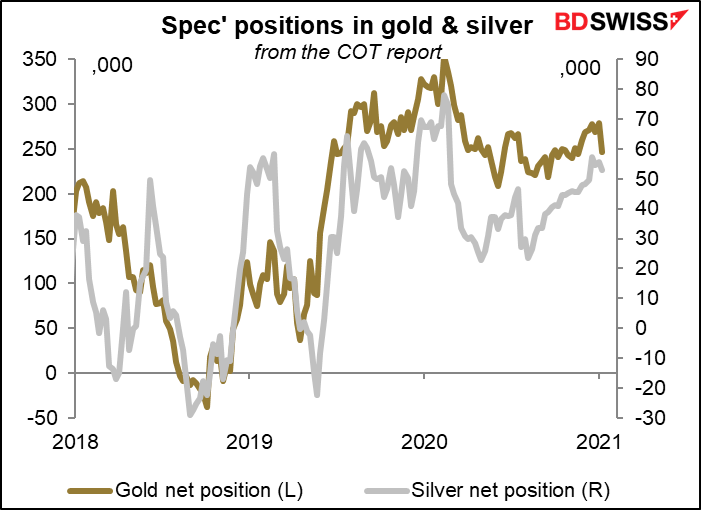 Risk reversals: sentiment towards GBP & JPY improves
The market got more bullish (or less bearish) GBP. GBP/AUD, GBP/USD, even GBP/JPY RRs rose. It also got more optimistic AUD vs NZD, USD and EUR, but less optimistic vs JPY. 
Sentiment towards JPY improved relative to its major crosses:  EUR/JPY, USD/JPY and AUD/JPY RRs all fell.
Implied volatility: NZD, AUD expected to be most volatile